WLDRNSS is the showcase of designer, Brandon Russell. Based in the Denver metro area of Colorado, he is available for hire across the globe. As a freelance creative for over 14 years, Brandon's eclectic skill set, attention to detail and patient personality have given him the opportunity to work with many amazing clients that span the entire ecosystem, across all platforms — from broadcast video editing and motion graphics to cinematography, photography, web and mobile coding, product and print design. With a proven history of producing, directing and editing large and complex feature-length documentaries as well as creating simple social media banners, there's truly no project that is too big or small. His passion for creating the tangible is matched by his passion for marketing it.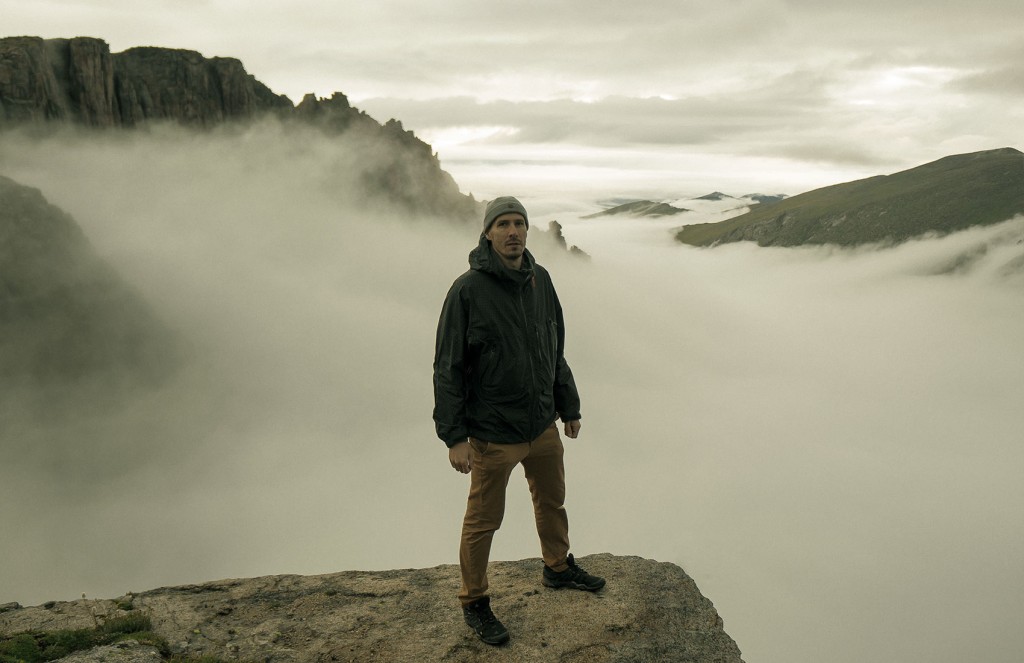 "You must live in the present, launch yourself on every wave, find your eternity in each moment. Fools stand on their island of opportunities and look toward another land. There is no other land; there is no other life but this." ‑Henry David Thoreau
Skills & tools
• Adobe Creative Suite
– Premiere Pro
– After Effects
– Media Encoder
– Photoshop
– Illustrator
– InDesign
– Lightroom
• DaVinci Resolve
• Final Cut Pro
• Camera
– Sony
– Canon
– Panasonic
– Red
A few clients
• 2B Creative, Inc.
– Children's Hospital Los Angeles
– ReMax International
• Brock Creative
– T-Mobile
– Toyota
– Alimta
• Runawaytrain Productions
– General Motors
– AJA Video Systems
– White Wave Foods
– Domino's Pizza
• Walton Media, Inc.
– Western Union
– Excelsior Youth Center
– The Kempe Foundation
• Grassroots Global Development Foundation
• Leading Edge Wingsuits
• Firestone Walker Brewing Co.
• The Children of the Nile
• Naropa University
• The 2xtreme Foundation
When Brandon is not behind the computer he enjoys playing outside with his young son, watching a good movie with his wife and their french bulldog, building things with his hands, jumping out of planes and flying off of cliffs!
I follow all of the rules!… Except for the dumb ones…" ‑Brandon Russell